---
Frequently Asked Questions
---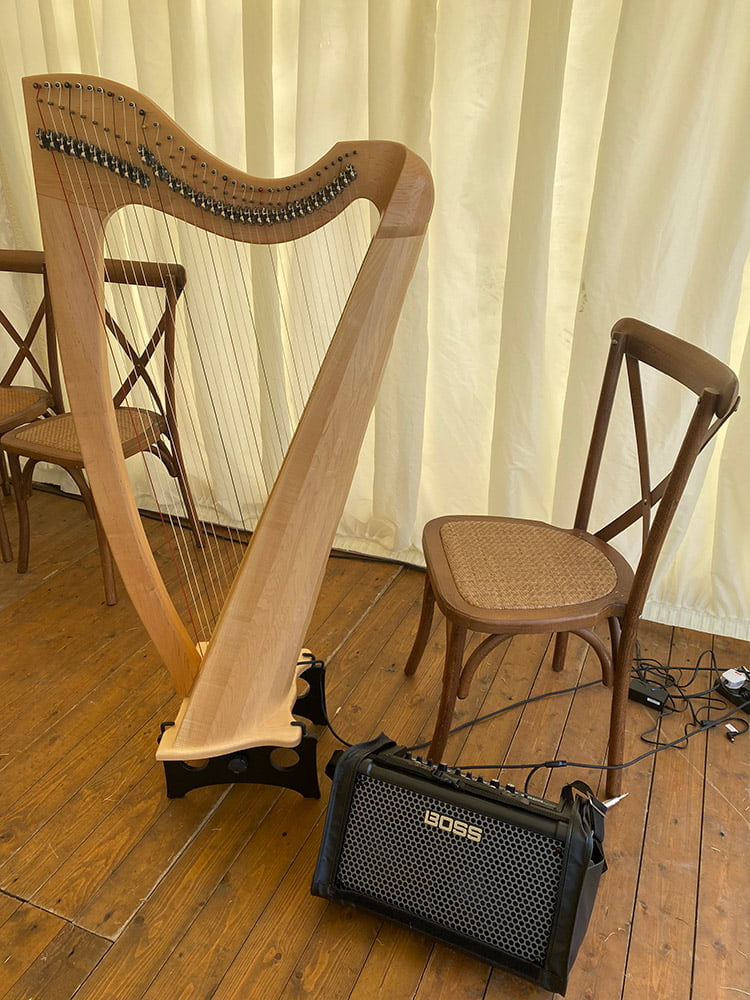 How much do you charge to play at a wedding?
Pre-ceremony & ceremony is £395.
Drinks reception is £395.
Pre-ceremony, ceremony & drinks reception is £495.
Travel expenses are additional and will be quoted based on where your wedding is.
How much do you charge to play at events?
Prices start at £175 followed by an hourly rate of £100ph. Travel expenses are additional. 
Will you learn new music? 
Yes, I'm always happy to broaden my repertoire and to learn requests

What will you wear?
I will always be dressed formally, but if you're having a theme or colour scheme and want me to wear something specific, please let me know at the time of booking

When do you arrive?
I arrive and set up 45 minutes prior to the start time that we have agreed

What is your cancellation policy?
If I'm injured or sick, I will supply you with an alternative harpist (and agree you're happy with my suggestion).
If you have already paid me, I will transfer the fee to the replacement harpist.
If you have only paid a deposit then you will pay the balance to the replacement.
If you cancel your wedding, you will lose your deposit but I will refund the balance.
If you change your wedding date, I will carry your deposit / payment forward to the new date provided I'm available on your new date.
If you reschedule and choose a date that I'm unavailable, you will lose your deposit, so please discuss rescheduling our booking before you commit to a new date.

Do you travel?
Yes. I'm happy to travel anywhere locally, nationally or internationally. Travel expenses and daily subsistence allowance would be added to my fee.

Do you play with other musicians?
Yes. If you would like me to play alongside other musicians, I can arrange this. Please email to discuss instrument options and additional fees.

How do I pay?
I will send you my business bank account details and you can transfer the money electronically.

What deposit do you require?
I take a deposit of £100 then the balance is due 4 weeks prior to your event or wedding.